Genap seminggu daddy pegi Hong kong... Dan dalam seminggu ni my life memang kelam kabut+tunggang terbalik... On the 1st day, bangun sahur 'awal giler' lagi 5 minit nak habis imsak. Sib baik sempat minum susu segelas.. Lepas tu keesokkannya, my camera kena virus! Huwaaaa... gelap gulita hidup bila kamera 'tak sihat'. Huhuhu.. all the images inside tak bleh transfer ke laptop. Sib baik ada cikgu poji yg berjaya menenyeh semua virus tu... macih sesangat!! hari Khamis plak, masa nak gi keje my car telah memberi satu 'ciuman manja' kepada kereta my neighbour... Huwaaaa... yang kena tu keter Alfa Romeo plak tu.... Sadis betul...
And yesterday, i was trapped outside for 30 minutes sebab tertinggal kunci rumah dalam rumah. Dan sepanjang 30 minit tu, saya telah menjadi pemain ragbi dengan jayanya sebab dok try rempuh pintu nak kasi terbukak.... Walhal, bila jiran saya datang (pompuan jugak), sekali rempuh jek pintu terbukak terus!!! Huwaaaa..... another 9 weeks to go..... Encik daddy cepatla balik....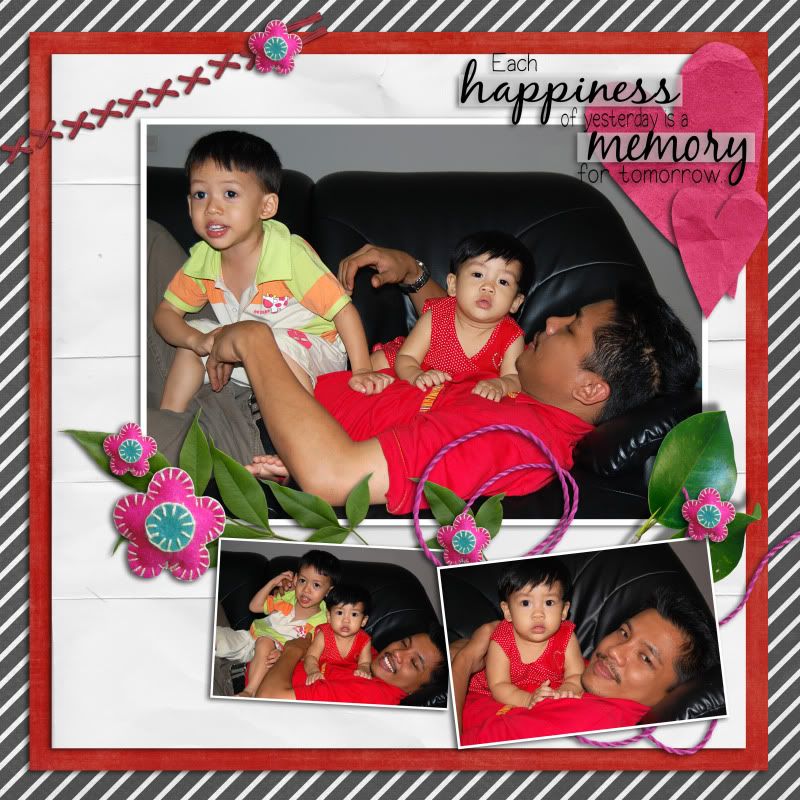 Dah abis citer malang, meh tengok gambar Hafiy yang tak abis2 jadi super hero... Asyik nak suruh ibu jadi raksasa jek... mana aci!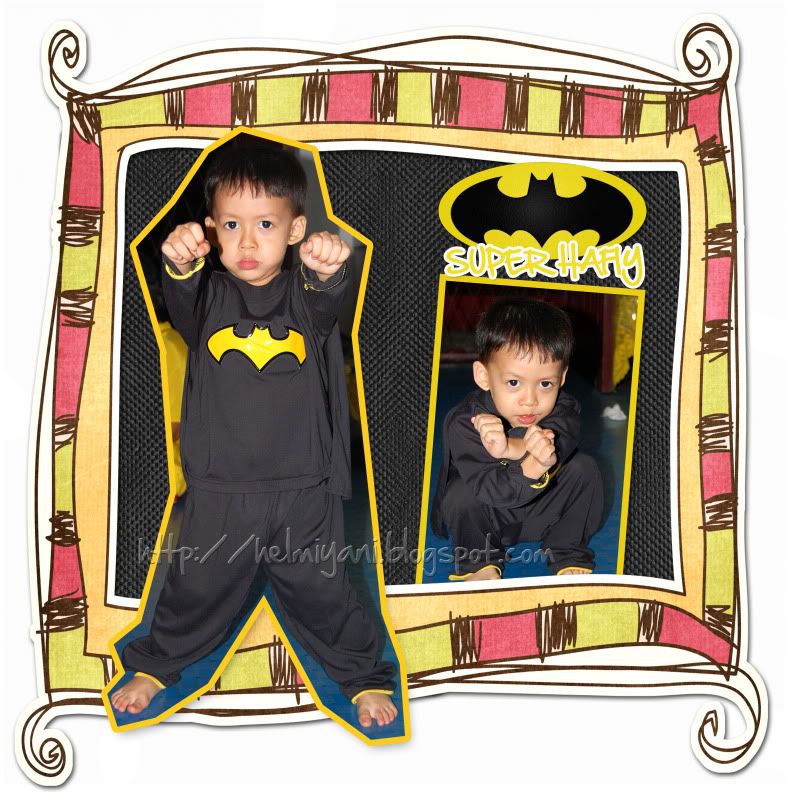 And lastly, ni gambar peberet ibu sebab susah betul nak kasi hurin pakai tudung gini...
ps: ni pesanan daddy untuk
uncle tajul
... daddy kata awat susah sangat nak masukkan komen kat blog uncle tajul... yang bahagian verify words tu selalu tak kuar.. macih!