Sebenarnya nak update gambar2 masa majlis kawen long, tapi bila balik keje tadi tengok daddy dah upgrade photoshop cs2 ibu to cs4! hohohoho!! macih larling... i lap u! :) so, terus try godek2 gambar bebudak ni..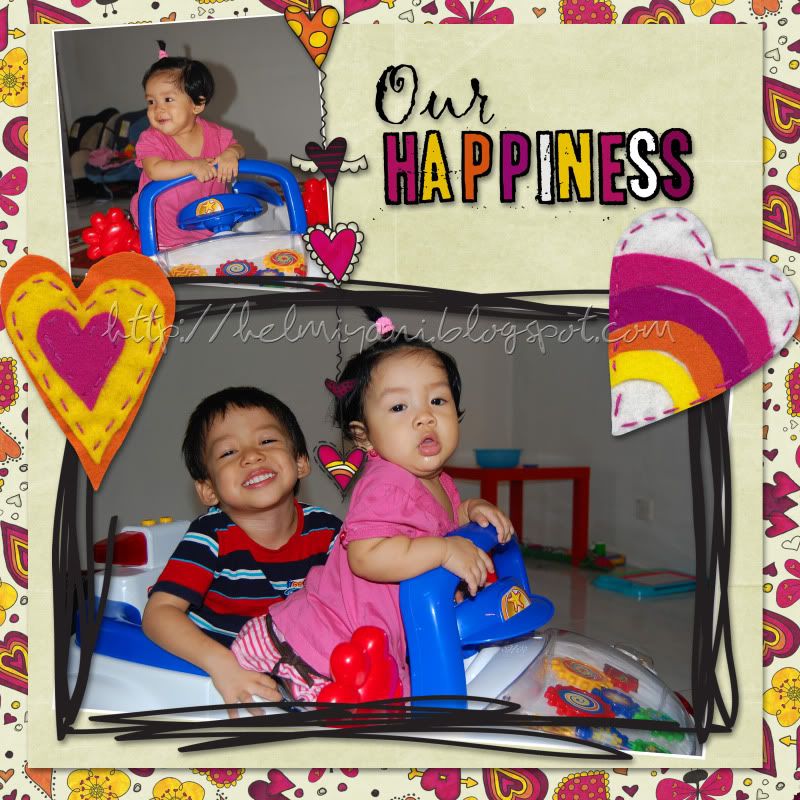 ramai yang tanya kat mana kitorang blajar guna photoshop ni. Honestly, kami tak penah kuar duit sesen pun nak blaja sumer ni.. sumer ilmu pasal photoshop ni 100% blajar kat internet ni jek. And we start from zero sebab 1st time install ps dulu, memang blank habis... tak tau nak klik kat mana. nak tambah2 tulisan atas gambar lagilah mimpi.. Skang alhamdulillah, reti la sket2 nak godek ps ni sebab ilmu pasal photoshop ni memang tak habisss...Cuba korang taip kat Google-- photoshop tutorial. Korang akan dapat 2 410 000 hasil carian. pilih je yang mana yang korang nak! :) Ilmu ni ada di mana2.. yang penting usaha..
dan bagi sesaper yang minat buat digital scrapbooks, korang just taip-- digital scrapbooking freebies. korang bleh donlod free je sumer element ngan paper2 tu. lepas tu korang buatla ikut kreativiti korang :)
lagi satu kena rajin tengok layout kengkawan supaya dapat idea. Ingat, rajin tengok, bukan rajin copy and paste... tak baik tawww...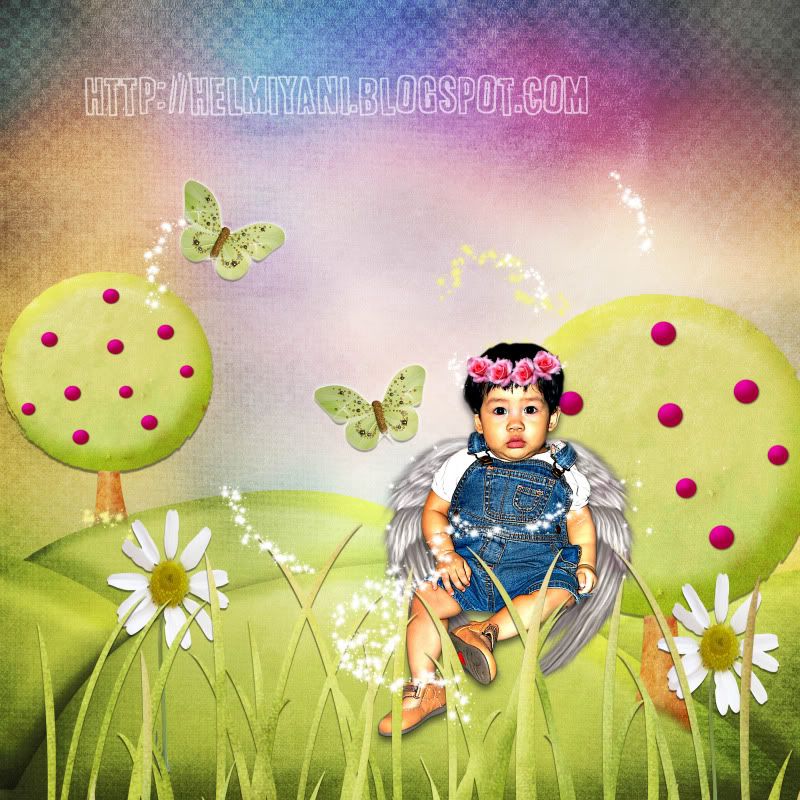 Bagi yang tak tahu lagi, kami juga ada lagi satu blog:
http://magicofcolours.blogspot.com/
. tapi dah lama tak update...hehehe.. Insyaallah ada masa dan kerajinan kitorang akan cuba update. Doa-doakanlah ye.. :)
~gambar hafiy jadi superhero ni gambar lama dah. tapi sebab suka banget gambar ni, tempek lagi kat sini..hehehe